Number on your T-shirt
We want to shine a light on the most significant factors when evaluating the environmental impact of a T-shirt. However, the actual impact is difficult to calculate in precise terms, as there is a multitude of different processes behind each T-shirt, including everything from the extraction of raw materials and production to distribution, not to mention the number of times each T-shirt is used and washed.
A complex size
The carbon footprint is a complex and difficult measurement, and so it's not easy to put a number on the environmental impact of your T-shirt. Nevertheless, we want to make the process more transparent by providing insight into what your T-shirt has to go through from raw materials to disposal, as well as what you can do to reduce your carbon footprint through your consumption of clothing.
WHAT HAS
THE T-SHIRT
COST THE WORLD?
We've analysed how much the T-shirt has affected the environment in six different impact categories.
Impact category = An effect on the environment
The impact categories enable the creation of actionable statements about how individual emissions affect the environment and constitute the Life-Cycle Assessment's measure of environmental impact.
1. Global Warming:lobal warming due to greenhouse gas emissions.
2. Eco-toxicity: biological, chemical, or physical stressors that affect ecosystems.
3. Land use:The area of farmland used to grow the raw materials and raw material extraction.
4. Eutrophication: Fertiliser or waste water infiltration.
5. Water use:Cultivation of raw materials, for production and for laundry.
6. Water shortage: The lack of freshwater resources to meet standard needs.
Choose the right
T-shirt
The difference between a high quality T-shirt and a low-quality T-shirt is significant.
Especially when it comes to production, environmental impact, social responsibility, and product lifetime.
If you choose a high-quality T-shirt, you help reduce the environmental impact as it lasts longer, so you don't have to buy as many T-shirts.
Life cycle stage | Raw materials & production
INITIATIVES & MEMBERSHIPS
- IT MAKES A DIFFERENCE
Did you know that the largest environmental impact occurs during raw material extraction and production? As a member of the Better Cotton Initiative with several EU Ecolabel certified products in our range, we take responsibility for reducing the environmental impact of raw material production.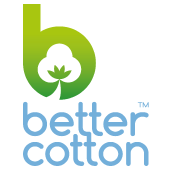 Through Better Cotton, which works towards a more responsible cotton production, we support the education of farmers.
Farmers learn how to improve cultivation techniques, reduce the use of chemicals, and minimise water consumption.
This all contributes to the minimisation of the environmental impact and the improvement of the working conditions and living standard of the farmers.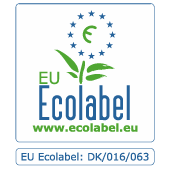 EU Ecolabel certified clothing is your guarantee that it has been produced in accordance with strict environmental standards.
This includes the use of chemicals, water, waste, and energy, which is why we only work with suppliers that are approved by Ecolabelling Denmark.
The EU Ecolabel is the EU's official environmental label.
Life cycle stage | Usage
JOIN US IN MAKING A DIFFERENCE
Did you know that the best way to reduce your environmental impact is to take good care of your T-shirt and use it for as long as possible? Because if you buy a good quality T-shirt, it will last longer - especially if you wash it with care and repair it before you replace it.
Wash with care
With the right washing and drying, you can help make a difference to the environment. We have collected 10 good washing tips that will help you save resources, preserve the fit of the T-shirt and extend its life.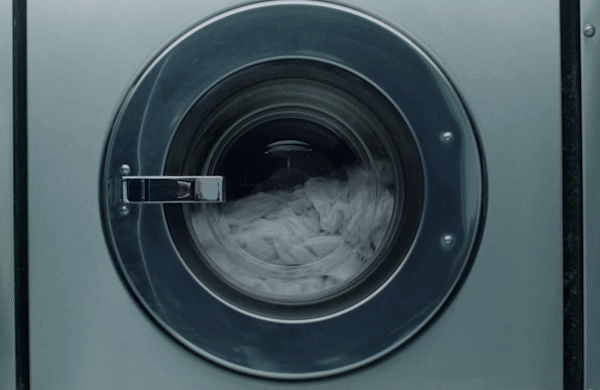 Repair the clothes
In order for the T-shirt to have the least possible impact on the environment, it must be used for as long as possible. If the accident is over, - always consider whether the T-shirt can be repaired before replacing it.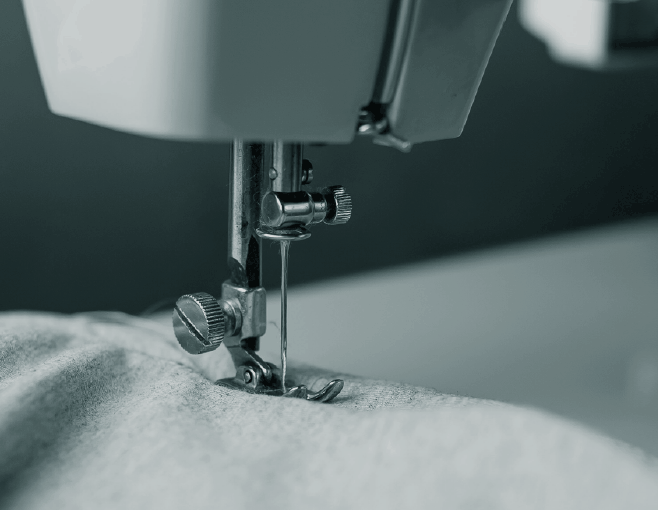 Life cycle stage | End of life
WHAT HAPPENS TO THE T-SHIRT?
When the T-shirt is worn out, we encourage you to recycle it or donate it to charities or other institutions that could benefit from the T-shirt in some other way.
At ID®, we work with several partners who take non-saleable textiles and samples for recycling or reuse, while other textiles are given directly to charities.
In collaboration with NewRetex, we are investigating the possibility of giving discarded textiles a new life, which continues to maintain its high quality.
Help reduce the
environmental
impact though
your clothing
consumption
Report on CSR, cf. Section 99 a" of the Danish Financial Statements Act.

ID® Responsibility report 2022/2023. View here