Why choose ID® Service to apply prints to the company?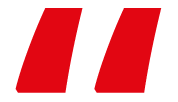 Mini guide – choose the right profile print
Choosing a profile print depends on the look the customer wants and the material the print will be applied to ⤵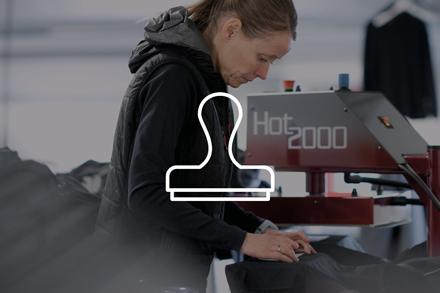 1. Transfer
We manufacture the foil transfer separately and apply it to the textile using a heat press. There are various types of transfers, such as water-based, standard, colourstop, polyamide and digital.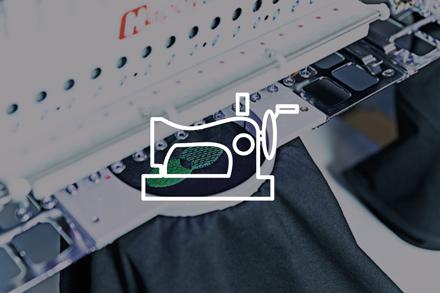 2. Embroidery
Embroidery gives the garment an extra shimmer of exclusivity and elegance. The sharp colours of the durable polyester thread withstand boiling washing and retain their sheen for most of the textile's lifespan.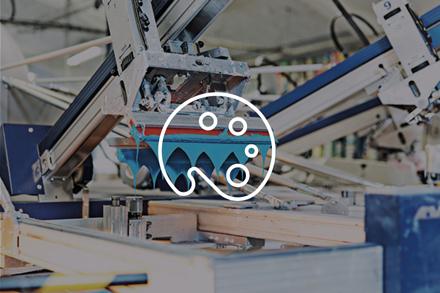 3. Direct printing
In direct printing, liquid dyes are printed directly onto the textile. This method offers a high level of detail and colour variation, making it suitable for use on both natural and synthetic textiles.

Overview: Benefits and use of the three types of profile print
Which profile print to choose and what are the benefits, respectively, of transfer, embroidery and direct print?
Read more about these issues below.
add Click to read more about 'Transfer'
Standard
• The most popular transfer
• Best value
• Available for cotton, polyester and blended products.
• Suitable for normal home washing
• The colours are based on the Pantone (PMS) scale

Water
• The most durable method
• Suitable for commercial washing
• The transfer is extremely stretchable
• The environmentally friendly choice
• Colours follow the Pantone (PMS) scale

Digital
• Used for logo files with many finer details, colours and transitions
• Reproduced photographically
• There will be a black and white outline around this transfer
• Suitable for normal home washing

Colourstop
• Inhibits colour bleed-through
• Ideal for jackets and outerwear
• Suitable for normal home washing
• Colours follow the Pantone (PMS) scale

Nylon
• Applied at lower temperature
• A more stretchable transfer
• Used on very smooth and thin surfaces
• Colours follow the Pantone (PMS) scale

add Click to read more about 'Embroidery'
Embroidered
• Exclusive and elegant look
• Typically used on shirts and jackets
• Ideal for the product types that cannot be printed
• Price depends on the number of stitches

add Click to read more about 'Direct printing'
Direct printing
• Very rough and rustic look
• Ensures excellent breathability where the print is placed
• Suitable for smooth tight-knit or woven fabrics
• Often the cheapest method, especially for large quantities

Can we help you?
Ordering Corporate Wear should be fast, safe and straightforward. Every year, we deliver more than seven million corporate items to both foreign and domestic customers. Send us a message, or phone us on +45 9749 2144. We are ready to help you. All messages will be answered within 24 hours.
Report on CSR, cf. Section 99 a" of the Danish Financial Statements Act.

ID® Responsibility report 2022/2023. View here