Private Label design in six steps
The Private Label process is comprised of six different steps: Idea generation, sketching, ordering, production, delivery and reordering. Delivery time is approx. 22 weeks from design approval.
We have helped 300+ companies design their own Corporate Wear ⤵
Designing Corporate Wear does not have to be complicated. We work with you on helping the customer all the way through the process, from idea to finished styles.

FTZ Autodele & værktøj
"We were well looked after throughout the process. ID® has been responsive to our ideas, wants and needs. We were able to directly influence the design, helped by ID® every step of the way. FTZ and ID® worked well together and it's been exciting to have been able to put our own stamp on the clothing". - Jeanette Hindsgavl, Marketing Coordinator, FTZ.

Wiley X
I samarbejde med ID® og en af vores forhandlere fik Wiley X deres egen unikke Private Label-kollektion bestående af en softshell jakke, poloshirt, T-shirt og en cap. Ønsket var en kollektion med et råt og maskulint udtryk - med en mørkegrå bundfarve og et twist af lysegrønne detaljer, og det fik de. Tøjet bæres nu af Wiley X's medarbejdere og skaber en følelse af fællesskab samt sælges også som merchandise.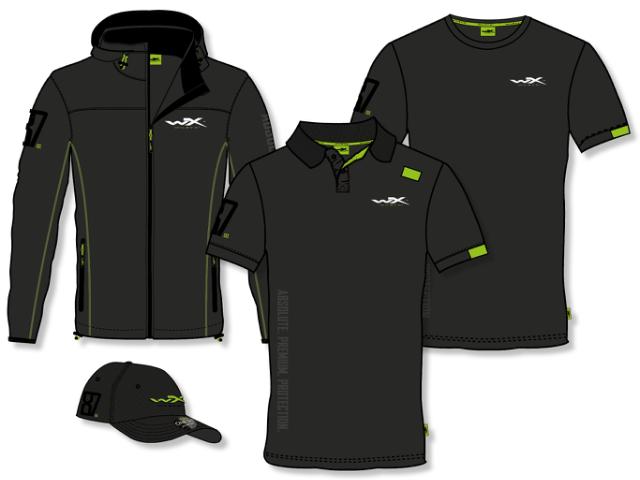 Lillebælt Halvmarathon
Lillebælt Halvmaraton er en løbebegivenhed i Danmark med start- og mållinje i Middelfart og krydser den gamle Lillebæltsbro. I adskillige år har ID® hjulpet Lillebælt Halvmarathon med at designe deres funktionelle T-shirts til alle de seje løbere. Fælles for alle T-shirts er, at de er designet til bevægelse, de skiller sig ud med deres stærke farver og marsvinet, som er et stærkt symbol for løbeventet.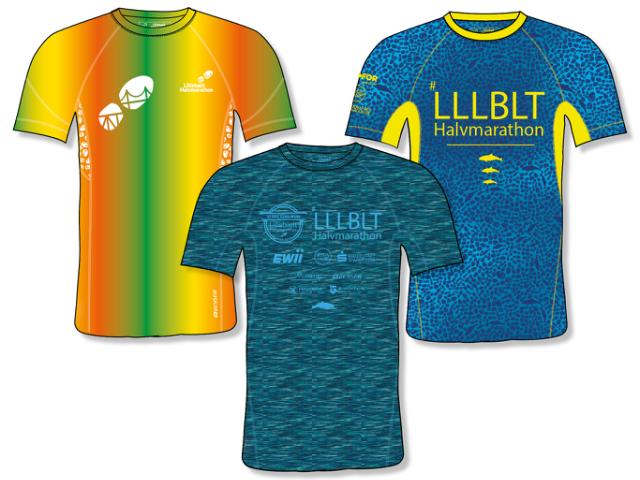 Speak with one of our Private Label customers
Would you like to hear more about the experiences our customers have had with our Private Label concept?
We would be very happy to put you in direct contact with one or more of our Private Label customers, so you can learn more about what the process was like for them.
FAQ | Get the answers to your Private Label questions 💬
Designing your own Private Label styles need not be expensive or time-consuming. Below we have collected the most frequently asked questions, which we hope can also help to answer some of the questions you have.
addStep 1: Advantages and possibilities
What are the benefits?
With Private Label styles you get your own unique styles with your branding on the clothes, in the neck label etc. Your own styles are guaranteed to strengthen your identity and the community.
What options do we have?
A Private Label solution is for those of you who want completely unique Private Label styles, designed and branded exactly to your wishes and needs. You have all the options within the choice of details and materials.
Is it possible to adapt/design more responsible styles?
You always have the opportunity to make a more responsible choice. Choose e.g. between organic cotton, recycled polyester and responsible cotton.
addStep 2: Delivery & price
What's the delivery time?
If you want unique and specially designed Private Label styles, we offer the Private Label concept delivery of approx. 22 weeks from approved design.

What does it cost?
If you choose to design Private Label styles, the price depends on how you, in collaboration with our design team, design your styles. With our network of manufacturers, we ensure you have access to attractive purchasing options with an eye on cost efficiency. Contact us for more information.
addStep 3: Start the Private Label journey
How do we get started?
At ID®, we and our dealers are ready to help you. Contact us by email privatelabel@id.dk / telephone +45 96 10 62 91 or find one of our dealers here.
Can we reorder styles at a later date?
Of course you can. We save all details and keep a sample of your order, making it easy, safe and convenient for you to reorder if you need to.
Shall we help you further?
Ordering Private Label should be quick, simple and safe. Every year, we supply Private Label collections for customers in Denmark and abroad. Send us a message or phone us on +45 9749 2144 and we will move the process forward for you. All messages will be answered within 24 hours.